"I have been using SkaterTrainers to help teach skateboard tricks, and have seen incredible results."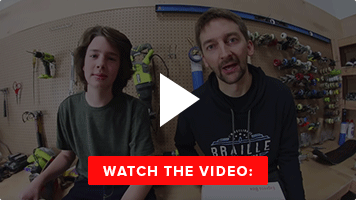 1. Slip Them On
Every set comes with four SkaterTrainers - one for each wheel. Slip them on in seconds to start learning tricks. No setup, no assembly, no adjusting your board.
2. Learn Tricks
SkaterTrainers stop the board from rolling so you can get tricks fast. Try an ollie, pop shove it, or kickflip. Land tricks in a few minutes instead of weeks.
3. Take Them Off
Once you've landed the trick a few times with SkaterTrainers, take them off and try it for real. If you need more practice, put them back on. SkaterTrainers are made from super durable material so you can learn new tricks for years.
#1 Skate Accessory in the World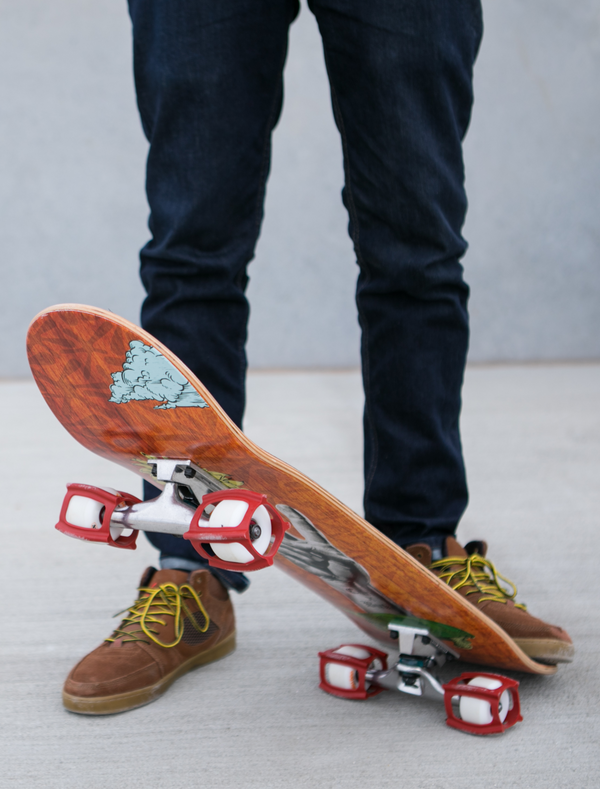 5 Second Install

No setup, no assembly, and nothing to adjust on your board. Simply slip them over each wheel in seconds.

Built To Last

Made from high-quality material that stretches to install quickly and durable to survive years of practice.

Fits On Your Wheels

Fits 99% of all trick skateboards. Designed to work perfectly on every size wheel.

Designed by Skaters

A genuine Patented USA Idea. Designed and hand packaged in Tulsa, Oklahoma USA. Shipped around the world.
$19.99
$26.99
saving
$7.00
What Customers Are Saying
"SkaterTrainers give me more confidence. I don't have to worry about my board flying out from under me when I land a trick."
"A must if you want to learn how to Ollie a skateboard!! My kid is 9, nailed it!! I'm 48, nailed it!!! Both first timers! A MUST HAVE!!
HOW TO OLLIE
Get your ollie fast with Aaron Kyro from Braille Skateboarding. Aaron is the #1 skate instructor on YouTube. In this video, he breaks down the steps to do an ollie so you can learn faster.
HOW TO KICKFLIP
If you are struggling to land a kickflip, this video is for you. Learn how to kickflip in days instead of months. Check out the video and get your kickflip fast.
HOW TO POP SHOVE IT
Learn to pop shove it the fastest way with Carlos from Braille Skateboarding. Carlos breaks down the steps so you can learn fast. Check it out and you could be doing a shove it by the end of this video.